Symptoms of Problematic Wisdom Teeth

14 Mar 2018
Wisdom teeth are the last of the teeth to erupt and are the last molars on the upper and lower teeth. Because wisdom teeth erupt last, at times there isn't enough room in our mouth to accommodate them. Your wisdom teeth can get partially or fully impacted due to the lack of space in the mouth and impacted wisdom teeth can be a cause of problems.
The following are indicators of problematic wisdom teeth:
Pain in the jaw
If you suffer from jaw pain you may have an issue with your wisdom teeth. A common symptom that you will notice is when you have concentrated pain in the area around the gums.
Inflammation
You will find inflammation and redness in the area around your wisdom teeth. You might also notice bleeding and acute pain.
Bad breath
You can suffer from bad breath due to many dental problems. But, if you experience bad breath, an unpleasant taste in your mouth, along with all these other symptoms, then it can possibly be due to impacted wisdom teeth.
Headaches
Painful headaches can also be an indication of impacted wisdom teeth. If you feel the sudden presence of a headache along with the other mentioned symptoms of impacted wisdom teeth, then it shouldn't be ignored.
Swollen glands
Inflamed lymph nodes can be a symptom of other infections too, but due to impacted wisdom teeth you can also notice inflamed glands in the neck and shoulder.
If you are experiencing any of these symptoms, you should visit your dentist to have a consultation. Procrastination can result in a worsened dental condition. For the treatment of impacted wisdom teeth, you can contact Expressions Dental™ Clinic in Calgary. Make an appointment at +1 (403) 252 7733
Latest Blogs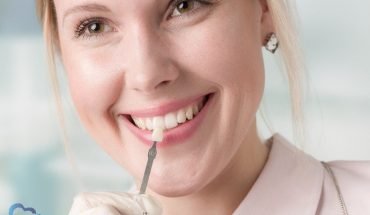 Some Essential Things You Might Not Know About Dental Veneers
Somewhere you may have heard, or read about "Dental Veneers, " but you may be unaware of what the treatment actually entails. Let's see in more detail, what Dental veneers are about.
Read More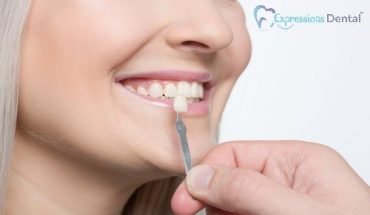 Ways Porcelain Veneers Can Enhance Your Smile
Veneers are thin, custom-made shells, designed to cover the front side of teeth. Porcelain veneers are an option for correcting chipped, stained, decayed or crooked teeth. Porcelain material is brittle; but, when it is firmly bonded to the tooth, it can become strong and durable.
Read More