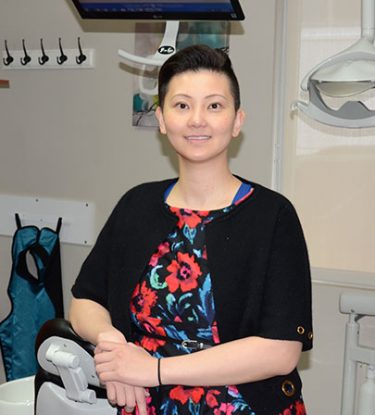 Dr. Jennifer
Li
General Dentist
Having passion for health, shortly after her undergraduate study she completed her dental education at the University of Saskatchewan. As a general dentist, she thrives on sharing her training and knowledge to help clients maintain good oral health and transform there smile.
Latest
Blogs
When Does Your Tooth Need a Dental Crown?
Often, dental issues might leave you with cavities that are too large to fill, or sometimes, the tooth is cracked, worn or weakened. In such cases, a dental crown may be a necessity. Sometimes, two or more dental crowns can be used on either side of missing teeth with artificial teeth attached to the crowns.
Read More
Dental Care During Cancer Treatment
Your dental care is also an essential part of your overall cancer treatment. When you are diagnosed with cancer, make sure you let your dentist know about your treatment so he/she can update your medical history. Also, ensure to share your oncologist's name and number with your dentist. This is because your cancer treatment can
Read More