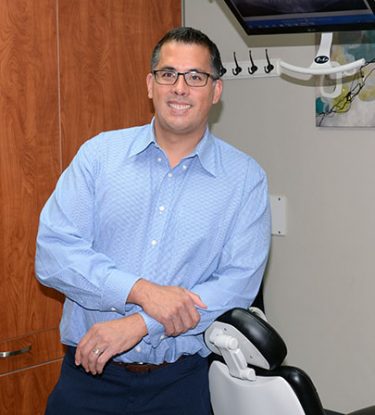 Dr. Dionysius
David
General Dentist
He received his doctor of dental surgery from the University of Alberta in 1998. His treatment philosophy involves treating the patient as efficiently as possible while taking into consideration this potentially anxiety provoking situation.
Latest
Blogs
When Does Your Tooth Need a Dental Crown?
Often, dental issues might leave you with cavities that are too large to fill, or sometimes, the tooth is cracked, worn or weakened. In such cases, a dental crown may be a necessity. Sometimes, two or more dental crowns can be used on either side of missing teeth with artificial teeth attached to the crowns.
Read More
Dental Care During Cancer Treatment
Your dental care is also an essential part of your overall cancer treatment. When you are diagnosed with cancer, make sure you let your dentist know about your treatment so he/she can update your medical history. Also, ensure to share your oncologist's name and number with your dentist. This is because your cancer treatment can
Read More